Blue Tea from Mariage Frères
at Cave Secrète - in Nuremberg
Our Blue Tea selection
The blue teas are a speciality of the Maison de Thé Mariage Frères. These finely flavoured teas owe the indigo blue colour of their infusion to the presence of finely chiselled blue flowers.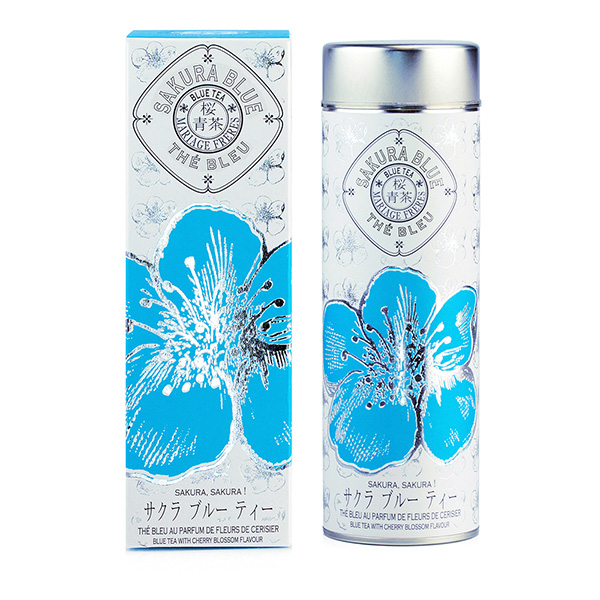 Sakura Blue
One of Mariage Frères' flagship blends, created in 2000, now in a blue version. It is an Oloong mixed with Japanese cherry blossoms, with notes of nuts and sweet almond.
A magnificent collector's canister serves as a protective case.
Majestic Lime & Ginger
Chinese-style blue tea. Its lime and ginger fragrance gives it freshness and dynamism.
You will find dried ginger bits and blue butterfly pea flowers in this Icon canister.
Thé Bleu Des Légendes
Blue Oolong tea with citrus notes of lemon and lime, slightly oxidised.
It owes its natural colour to the blue butterfly pea flowers, native to southwest Asia. On contact with water, these finely chiselled flowers release their characteristic blue colour.
At Cave Secrète in Nürnberg
–
Located in the St Johannis district in Nuremberg, Cave Secrète since 2016 carefully selects and imports French and Italian wines and Champagne from independent winemakers.
Cave Secrète is also a gourmet food shop and the French tea of Mariage Frères.
All our products share the same value: we selected each one of them for their quality and the talent of the people who produce them.