Black tea from Mariage Frères
at Cave Secrète - in Nuremberg
Our black tea selection
Each black tea from Maison de Thé Mariage Frères is an elegant masterpiece of fragrance. Grand crus, blended, perfumed, smoky, classic or modern, all Mariage Frères teas are unique creations from the best tea gardens in the world.
Grand Cru, Empereur Chen-Nung
Smoky, smooth and balanced black morning tea.
This blend is named after the Emperor Chen-Nung who, according to legend, discovered tea in 2737 BC.
It has a subtle aroma with a delicate smoky taste and is a perfect accompaniment to savoury breakfasts.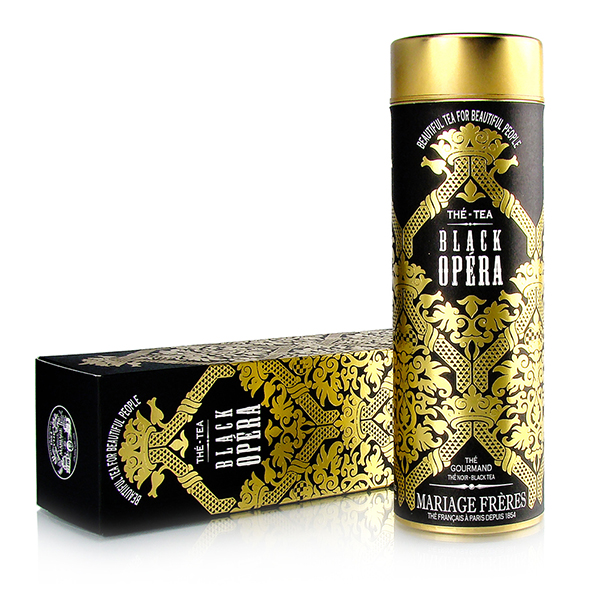 Black Opéra
Black tea with gourmet notes, velvety on the palate, it gives off a scent of red fruits, vanilla and rare spices.
A sensually fragrant black tea.
Black Opéra is part of the "Beautiful Tea for Beautiful People" collection.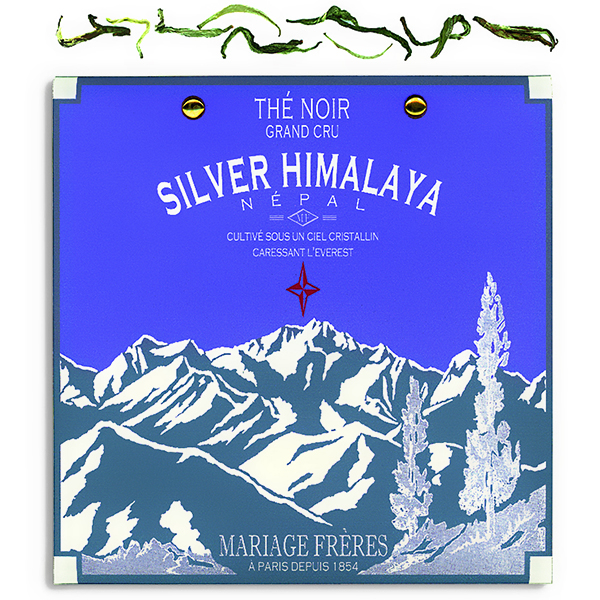 Grand Cru, Silver Himalaya
A family-run secret tea garden located in the high Himalayan mountains near Darjeeling.
A Grand Cru with beautiful hand-rolled, twisted leaves. ich in buds, it delivers a spicy aroma with exotic fruit scents.
Marco Polo
This mythical scented black tea blend is a bestseller from the Maison Mariage Frères and will take you on a journey to the most distant and mysterious lands.
Grand Cru, French Breakfast Tea
This elegant black tea blend is perfect for your Parisian breakfast and offers a round, chocolaty and malty taste.
Grand Cru, Sultane Ceylan
A traditional breakfast tea, full-bodied, slightly chocolaty. A blend of the best black Ceylon teas. Perfect with or without milk.
Casablanca
The perfect mint tea: a superb blend of green tea with Moroccan mint and black tea with bergamot fragrance.
Breakfast Earl Grey
A great morning classic: a blend of full-bodied Ceylon black teas and the scent of bergamot.
Earl Grey Impérial
A spring Darjeeling richly flavoured with Mariage Frères' famous bergamot.
Grand Cru, Darjeeling Princeton TGFOP
A Grand Darjeeling TGFOP (Tippy Golden Flowery Orange Pekoe), extremely fine, fresh and flowery blend of the first spring harvest (First Flush).
Esprit de Noël
A festive black tea with sweet spices, invented by Mariage Frères to celebrate the pleasures of Christmas: tangerine, orange and vanilla, pieces of cinnamon, almonds and apple.
At Cave Secrète in Nürnberg
–
Located in the St Johannis district in Nuremberg, Cave Secrète since 2016 carefully selects and imports French and Italian wines and Champagne from independent winemakers.
Cave Secrète is also a gourmet food shop and the French tea of Mariage Frères.
All our products share the same value: we selected each one of them for their quality and the talent of the people who produce them.