Cave Secrète: a Wine Shop not like the others!
Fine Wines & Champagne at Cave Secrète
Cave Secrète, an independent wine shop in Nuremberg, has quickly established itself as a specialist in French wine and Champagne.
For the past 5 years we have been importing a selection of French, Italian, German and Austrian wines as well as Champagnes, produced by independent winemakers.
Whether they are small or large, all our wines share the same value: we have chosen and selected each one of them for their quality and the talent of the winemakers who produce them.
We also offer delicatessen products and the teas by Mariage Frères.
At Cave Secrète in Nürnberg
Located in the St Johannis district in Nuremberg, Cave Secrète since 2016 carefully selects and imports French and Italian wines and Champagne from independent winemakers.
Cave Secrète is also a gourmet food shop and the French tea of Mariage Frères.
France, the second largest wine producer in the world, is a real mosaic due to the diversity of its vineyards and the nature of its soil. It can pride itself on being one of the few countries in the world to enjoy all these charms and beauty. A true cultural and gastronomic heritage, the wines from these terroirs are the fruit of the labour of the winemakers who work their land every year without respite in order to put the wines they produce on our tables.
At Cave Secrète we have chosen to work only with independent winemakers because we know the integrity of their work and the passion that drives them.
At Cave Secrète you will find wines for all budgets, starting at 4,90 euros up to 170 euros, they have all been selected by us and if they are on your table, it means they are on ours too!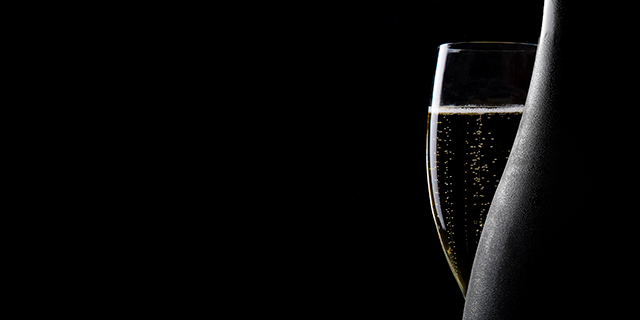 Champagne
The many facets of Champagne wines.
The world-famous Champagne vineyards are made up of four regions: the Montagne de Reims, the Vallée de la Marne, the Côte des Blancs and the Côte des Bars, also called the Aube vineyards.
The Chardonnay, Pinot Noir and Meunier grape varieties reign supreme.
Whether single-variety or cuvée, brut or zero-dosage, white or rosé, our Champagnes come from independent winemakers and producers.
At Cave Secrète our selection of Champagnes starts at 26 euros.
Champagne
Champagne
Champagne 1er cru
Blanc de Blancs
Blanc de Noirs
Rosé
Rosé de Saignée
Brut
Extra Brut
Zero-Dosage
Sulphur Free
Millésimes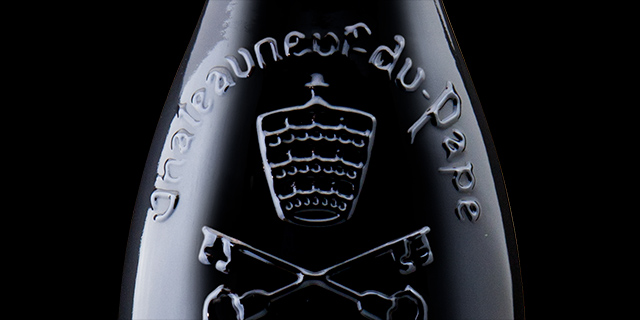 Rhone
The Rhône, between North and South.
Châteauneuf du Pape, Côte-Rôtie, Hermitage, Condrieu, these wines come from the prestigious Rhone vineyards.
The best-known wines are made with Grenache and Syrah for the reds and Viognier, Roussanne and Marsanne for the whites.
The wines of this region are colourful, rich, fruity and full-bodied for the reds, while the white whites are rich and aromatic.
Red wines from the Rhone
Châteauneuf-du-Pape
Côte Rôtie
Côtes-du-Rhône
Crozes-Hermitage
Saint-Joseph
White wines from the Rhone
Châteauneuf-du-Pape
Condrieu
Côtes-du-Rhône
Saint-Joseph
Rosé wines from the Rhone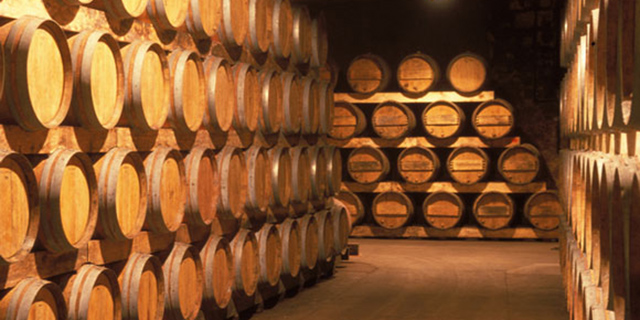 Loire
The Loire, where the Castles meet the vineyards.
One of the most extended wine-producing regions in France, with the Pays Nantais, Anjou-Saumur, Touraine, Centre and Auvergne in a row.
It is in the Loire where the red wines are produced from Cabernet Franc or Pinot Noir and the white wines from Chenin or Sauvignon Blanc.
The Loire is also the region of sought-after wines such as Sancerre and Pouilly-Fumé.
Whether they are white, red, rosé or sparkling for Vouvray, there is always a time in the day for the wines of the Loire.
White wines from the Loire
Menetou-Salon
Muscadet
Muscadet Sèvre et Maine sur lie
Quincy
Sancerre
Touraine
Touraine-Chenonceaux
Val de Loire
Vouvray
Red wines from the Loire
Chinon
Menetou-Salon
Saumur-Champigny
Val de Loire
Rosé wines from the Loire
Sparkling wines from the Loire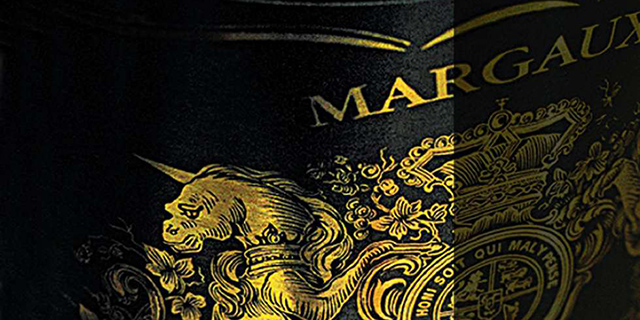 Bordeaux
Bordeaux wines, wines of legend.
Exceptional Châteaux, exceptional vintages and exceptional winemakers!
Grapes such as Cabernet Sauvignon, Cabernet Franc and Merlot make up the bulk of the red wines, which can also be white with grapes such as Sauvignon, Semillon and Muscadelle or rosé.
From the Libournais to the Médoc, via the Graves and the Sauternes, you will find at Cave Secrète wines for everyday drinking as well as Grands Crus Classés.
Red Bordeaux Wines
Bordeaux Supérieur
Haut Médoc
Lalande de Pomerol
Margaux
Margaux Cru Bourgeois
Pauillac
Pauillac Grand Cru Classé
Pessac-Léognan
Pessac-Léognan Grand Cru Classé
Pomerol
Saint-Emilion Grand Cru
Saint-Estèphe
Saint-Julien
White Bordeaux Wines
Entre-deux-Mers
Sauternes
Sauternes 1er cru classé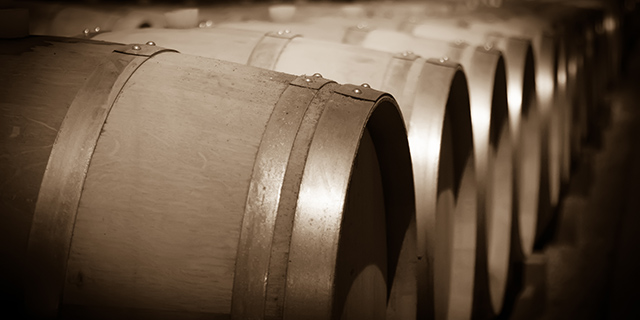 Languedoc-Roussillon
Facing the sea, the Languedoc-Roussillon.
In recent years, thanks to the work of the winegrowers, the wines of Languedoc-Roussillon have regained their nobility.
The wines are red as well as white, sparkling or muscats and natural sweet wines. The red wines are made from Syrah, Grenache, Mourvèdre and the whites from Grenache blanc, Roussane, Clairette.
Languedoc-Roussillon is also the largest organic wine producing region in France!
You will never look at a Pic-Saint-Loup or a Corbières in the same way again.
White wines from Languedoc-Roussillon
Pays d'Hérault
Pays d'Oc
Picpoul de Pinet
Val-de-Montferrand
Red wines from Languedoc-Roussillon
Pays d'Hérault
Pic-Saint-Loup
Terrasses-du-Larzac
Rosé wines from Languedoc-Roussillon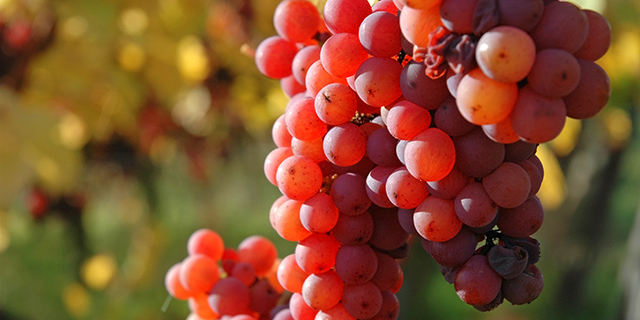 Alsace
Alsace, the stronghold of the greatest whites.
Between Strasbourg and Mulhouse lies the vineyards of Alsace and 50 Grands Crus are offered to us.
Alsace produces a wide variety of white wines and Riesling is its star. The range of aromas it develops goes from citrus to flowers, it is mineral or flint-like, it never ceases to surprise us.
One of the producers we work with once told me that "Riesling is the king of grapes", at Cave Secrète we will have the Riesling that suits you.
White wines from Alsace
Gewurtztraminer
Gewurztraminer Vendanges Tardives
Riesling
Riesling Grand Cru
Sparkling wine from Alsace
Red wines from Alsace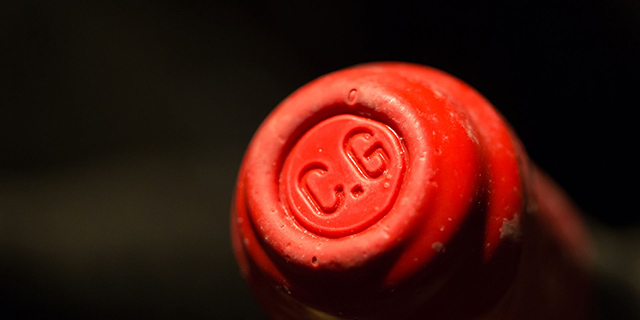 Burgundy
The emblematic and unique Burgundy.
Two grape varieties, Pinot Noir and Chardonnay, make Burgundy wines the most sought-after in the world.
From the Côte-de-Nuit, with its Nuits-Saint-Georges, to the Côte-de-Beaune, home of the fabulous Puligny-Montrachet, only 20 km of vineyards concentrate these treasures.
Cave Secrète offers you a wide selection of these wines: from Petit Chablis to Puligny-Montrachet, from Côte de Beaune Village to Clos De Vougeot, we have your Burgundy.
Burgundy red wines
Aloxe Corton
Aloxe Corton 1er cru
Auxey-Duresses
Beaune
Beaune 1er cru
Chambolles-Musigny
Charmes-Chambertin Grand Cru
Clos de Vougeot Grand Cru
Corton Bressandes Grand Cru
Corton Grand Cru
Corton Renards Grand Cru
Côte de Beaune
Gevrey-Chambertin
Ladoix 1er Cru
Mercurey
Mercurey 1er cru
Monthélie
Monthélie 1er cru
Morey-Saint-Denis
Passe-tout-grains
Pernand-Vergelesses 1er cru
Pommard
Rully
Santenay 1er cru
Savigny-les-Beaune 1er cru
Volnay 1er cru
Vosne Romanée
Burgundy sparkling wine
Burgundy white wines
Aloxe Corton 1er cru
Auxey-Duresses
Bourgogne
Bourgogne Aligoté
Chablis 1er cru
Chassagne-Montrachet 1er cru
Corton Charlemagne Grand Cru
Ladoix 1er Cru
Mercurey
Meursault
Monthélie
Petit Chablis
Pouilly-Fuissé
Puligny-Montrachet 1er cru
Rully
Rully 1er Cru
Saint Aubin 1er cru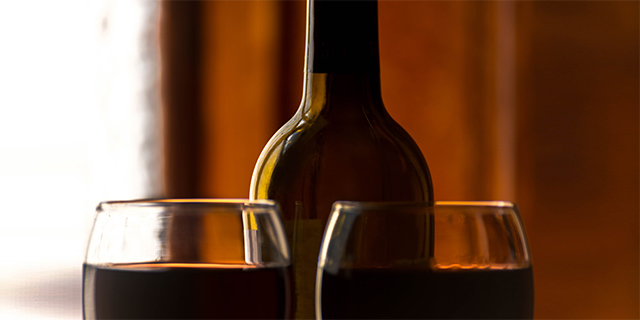 Beaujolais
Beaujolais wines, 10 Crus beyond the "nouveau".
It is thanks to the work of many winegrowers that the qualitative turn of Beaujolais has been taken to bring the appellation back to prominence.
We can distinguish 3 regions: the Beaujolais, the Beaujolais Villages and the Crus du Beaujolais which are 10 in number. Its red wines made from Gamay are rich and fresh for the younger ones and more full-bodied for the Crus.
Red wines from Beaujolais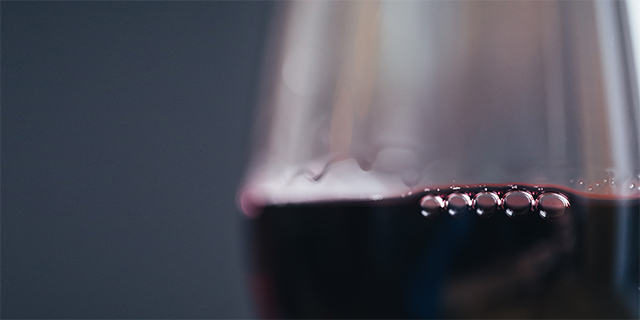 Sud-Ouest
The Southwest, the hidden corner of France.
Wines with a strong personality and a wide range of local grape varieties such as Tannat, Negrette and Coirbu are the hallmark of this very broad wine region.
One of its best-known appellations is Madiran, which must be composed of at least 60% Tannat, has a very dark ruby colour and can be aged up to 10 years.
An ancient name of Italy was Oenotria, or "Land of the Vines". That was true then and it still is today, as wine is produced in every region of Italy, home to some of the most ancient wine-producing regions in the world.
Today Italy is the world's largest producer of wine.
But let's not quantity trump quality! Italy is not just home to some of the greatest wines in the world, like the Barolo and the Brunello di Montalcino, but to hundreds of denominations and hundreds of grape varieties across many regions, with different climates, which give Italian wine an infinite variety of flavours.
Cave Secrète carefully selects its wines in Italy to bring you "other" Italian wines, made by very talented independent winegrowers, different from the ones normally found for export.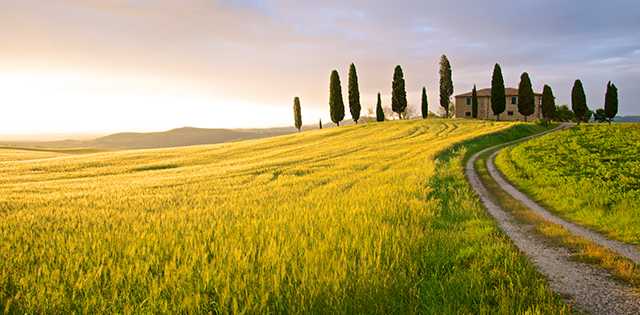 Tuscany
Brunello di Montalcino
Chianti Classico
Chianti Classico Gran Selezione
Morellino di Scansano
Rosso di Montalcino
Toscana Rosso
Maremma Toscana Ansonica
Maremma Toscana Vermentino
Toscana Rosato
Vinsanto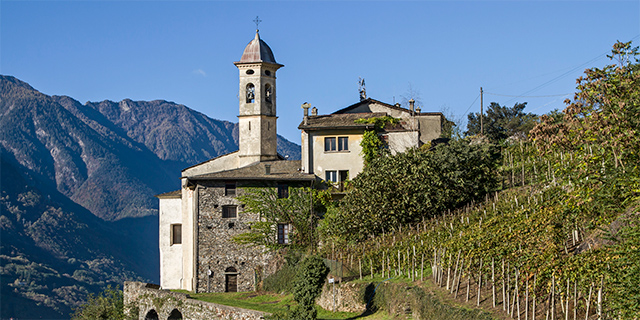 Lombardy
Alpi Retiche Rosso
Garda Marzemino
Rosso di Valtellina
Sfursat di Valtellina
Valtellina Superiore Inferno
Valtellina Superiore Inferno Riserva
Valtellina Superiore Sassella
Lugana
Lugana Riserva
San Martino della Battaglia Friulano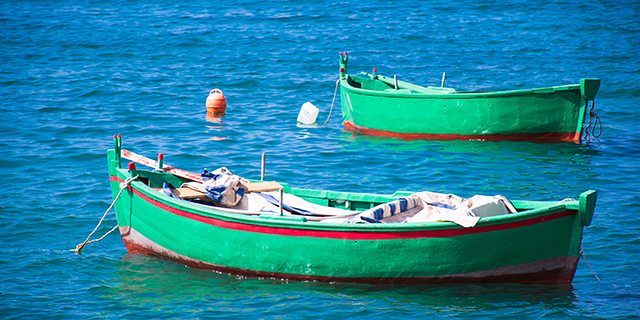 Apulia
Puglia Rosso
Salento Rosso Negroamaro
Salento Rosso Primitivo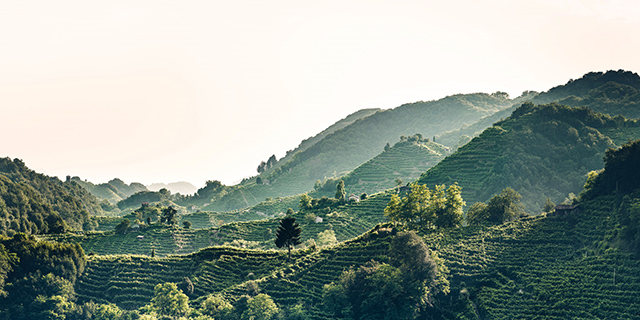 Veneto
Amarone della Valpolicella Classico
Amarone della Valpolicella Classico Riserva
Valpolicella
Valpolicella Classico
Valpolicella Classico Superiore
Valpolicella Ripasso Classico Superiore
Valpolicella Superiore
Prosecco
Conegliano Valdobbiadene Prosecco Superiore
Conegliano Valdobbiadene Prosecco Superiore Rive
Spumante
Soave
Soave Classico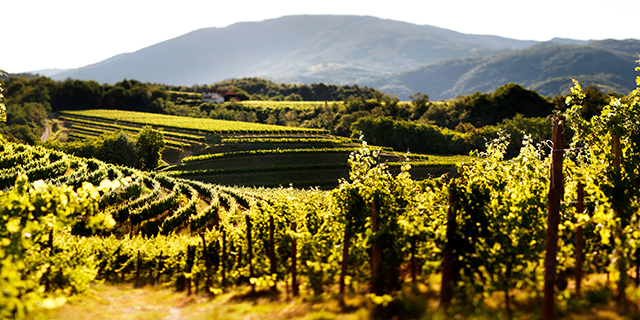 Friuli
Collio Pinot Grigio
Friuli Colli Orientali Friulano
Friuli Colli Orientali Pinot Bianco
Friuli Colli Orientali Pinot Grigio
Friuli Colli Orientali Sauvignon
Friuli Colli Orientali Verduzzo Friulano
Friuli Colli Orientali Schioppettino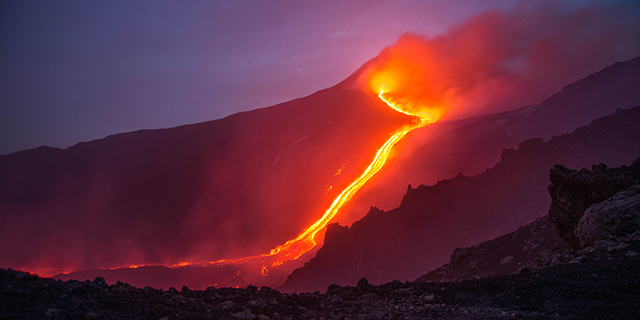 Sicily
Etna Bianco
Etna Rosato
Etna Rosso
Terre Siciliane Moscato Passito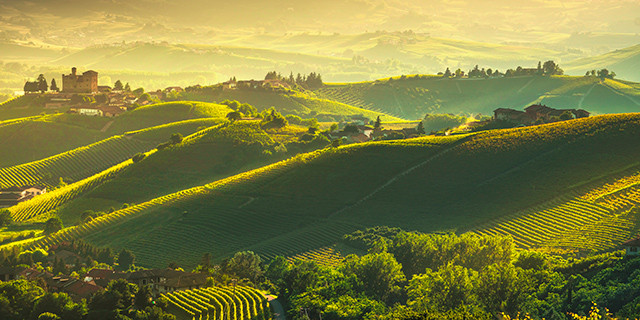 Piedmont
Barbera d'Asti Superiore Nizza
Barolo
Dolcetto d'Alba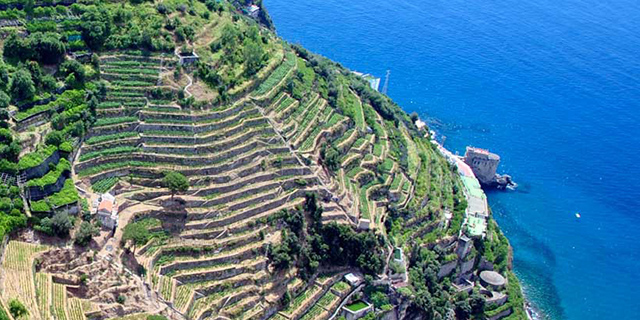 Campania
Colli di Salerno
Costa d'Amalfi
Falanghina Beneventano
Lacryma Christi del Vesuvio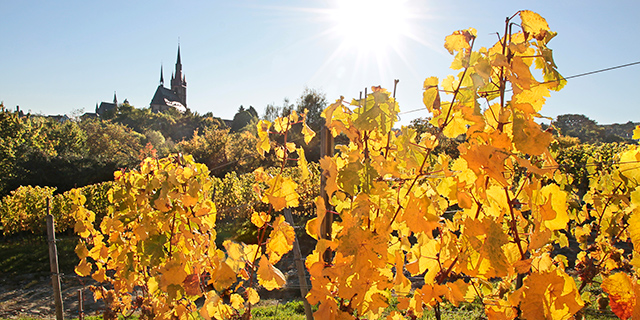 Germany
Riesling QbA trocken
Riesling Kabinett trocken
Riesling Kabinett halbtrocken
Riesling Alte Reben Spätlese trocken
Riesling Auslese
Rieslaner Eiswein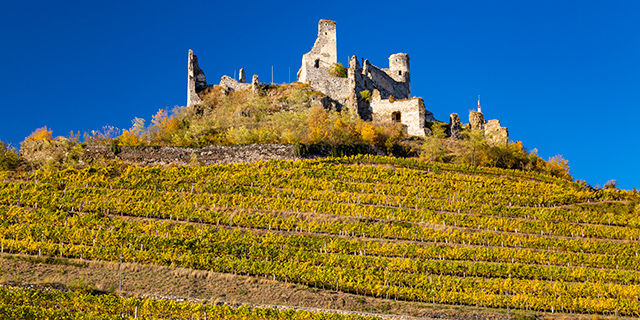 Austria
Riesling
Grauburgunder
Grüner Veltliner
Weißer Mulatschak
At Cave Secrète in Nürnberg
–
Located in the St Johannis district in Nuremberg, Cave Secrète since 2016 carefully selects and imports French and Italian wines and Champagne from independent winemakers.
Cave Secrète is also a gourmet food shop and the French tea of Mariage Frères.
All our products share the same value: we selected each one of them for their quality and the talent of the people who produce them.