White tea from Mariage Frères
at Cave Secrète - in Nuremberg
Our white tea selection
White tea comes from the Chinese province of Fujian.White tea originates from the Chinese province of Fujian. Its uniqueness lies in the handcrafted production technique. Its name is derived from the silvery-white colour of its leaves. All Mariage Frères white teas are exquisite and of exceptional elegance.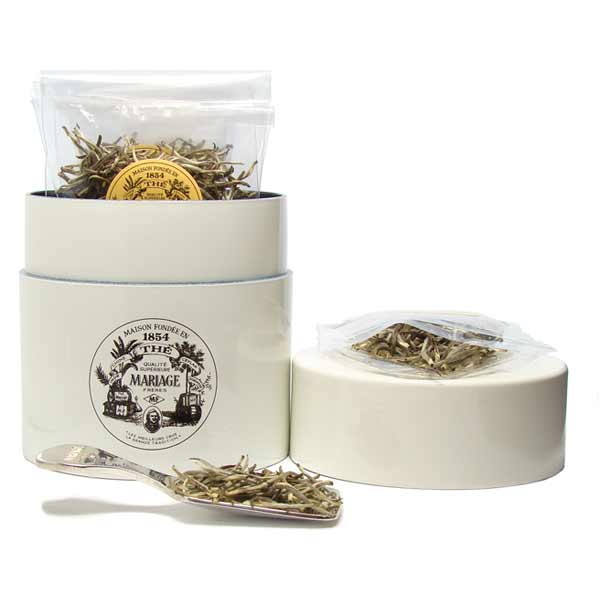 Grand Cru, Thé Blanc Sacré
Young glove wearing women carrying golden scissors harvest the buds of this sacred white tea.
This way, the buds never come into contact with their hands and preserve their purity and immaculate character.
Nothing is known about this harvest, which is shrouded in mystery, except that it takes place in a secret tea garden in Ceylon.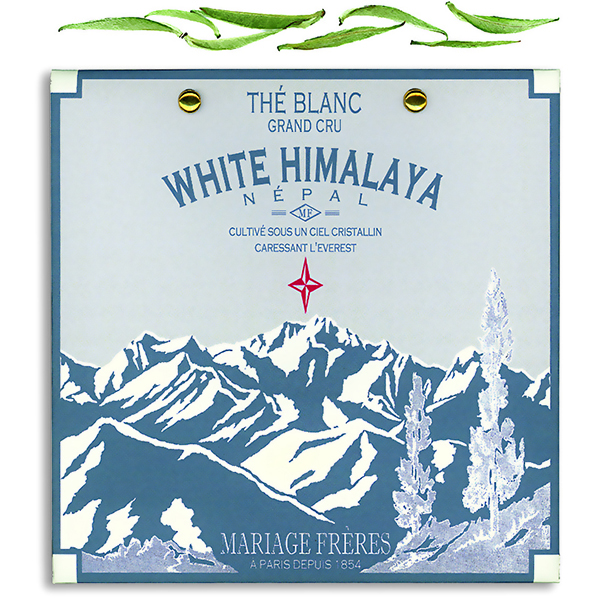 Grand Cru, White Himalaya
Harvested in summer, this Nepalese white tea is a unique experience, magnified by the extreme rarity of this tea, as only 10 kg of leaves are produced in this garden each year.
The buds are sorted by hand in order to keep only the finest among them.
The deep and fresh flavour of the mandarin and wild orchid can thus blossom on the palate and give the White Himalaya a silky finish.
Blanc et Rose
Dating back to imperial China and celebrated by its rulers, white tea was also called "silver needles" in Chinese.
These young buds, still covered with white down, are harvested in spring and are perfectly paired with oriental rose petals.
A very subtle tea, naturally flowery, fresh and velvety.
At Cave Secrète in Nürnberg
–
Located in the St Johannis district in Nuremberg, Cave Secrète since 2016 carefully selects and imports French and Italian wines and Champagne from independent winemakers.
Cave Secrète is also a gourmet food shop and the French tea of Mariage Frères.
All our products share the same value: we selected each one of them for their quality and the talent of the people who produce them.