Green tea from Mariage Frères
at Cave Secrète - in Nuremberg
Our green tea selection
Japan, China and Laos are some of the countries where Mariage Frères harvests its best green teas to develop their unique creations: their purest infusions or their most subtle blends of floral and spicy aromas.
Grand Cru, Fuji-Yama
Harvested in spring, this Sencha Grand Cru is grown in the finest tea gardens in Japan.
The leaves have an emerald green colour. A short infusion at 80ºC will give us a tea with jade reflections, very smooth and very pleasant to drink.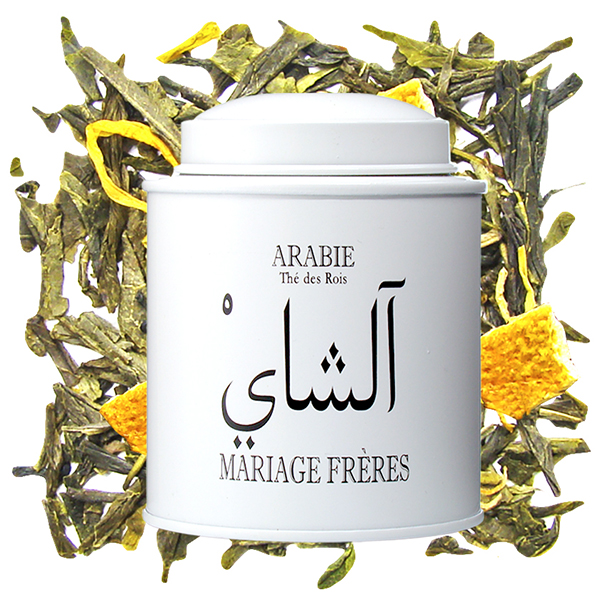 Arabie - Thé Des Rois
A skilful blend of green tea, marigold flowers and Moroccan royal mint, in a white calligraphy canister.
An intense scent of royal mint, combined with floral, citrus and sweet spicy notes.
Jasmine In Love
A seductive and aromatic green tea, celebrating the union of jasmine and rose petals.
A neon green box that contrasts with the other black packages from Mariage Frères.
Thé sur le Nil
Citrus fruits and spices from faraway lands wonderfully scent this fine green tea.
Vert Provence
All the scents of the Provençal countryside are combined in this exquisitely flavoured green tea: ripe red and black berries, rose, lavender, rosemary, thyme and juniper.
Thé à l'Opéra
A lyrical blend of subtle red fruit and spice flavours and a refined green tea.
Jasmin Mandarin
The jasmine tea from Mariage Frères.
Thousands of jasmine flowers, picked at dawn, are placed in successive layers on the tea leaves until the dry tea absorbs the natural scent of the fresh flowers.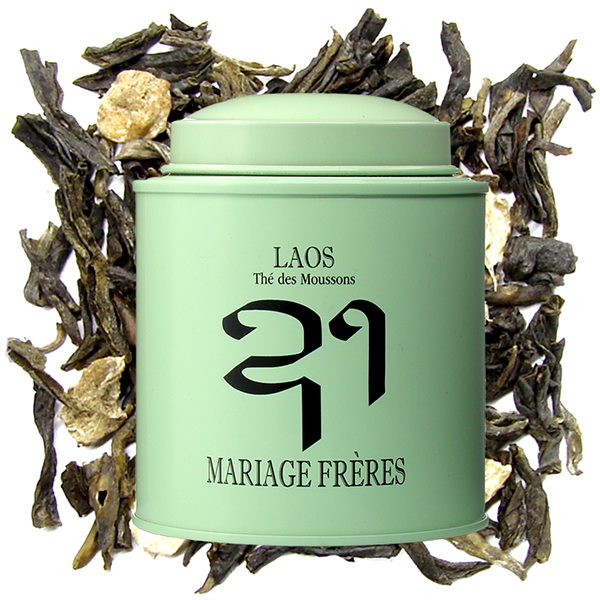 Laos - Thé des Moussons
An exceptional green tea from the Laos highlands, dried over a fragrant wood fire, with a floral and slightly smoky taste.
Casablanca
The perfect mint tea: a superb blend of green tea with Moroccan mint and black tea with bergamot fragrance.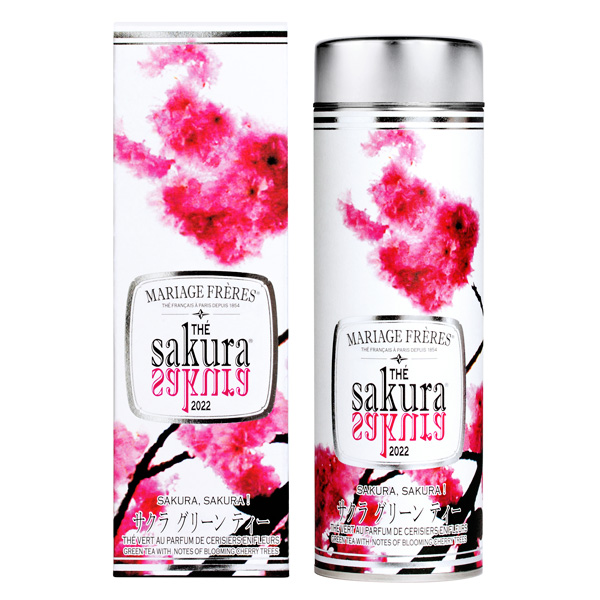 Sakura 2022
The new vintage of the "Sakura, Sakura!" collection, a magnificent green tea, offers us the umami of Japan through the bewitching scents of cherry blossoms.
At Cave Secrète in Nürnberg
–
Located in the St Johannis district in Nuremberg, Cave Secrète since 2016 carefully selects and imports French and Italian wines and Champagne from independent winemakers.
Cave Secrète is also a gourmet food shop and the French tea of Mariage Frères.
All our products share the same value: we selected each one of them for their quality and the talent of the people who produce them.